From
June 1, 2009
to
September 3, 2009
(3 months)
Skills:
actionscript 3, design research, ux design, project management
Description:
Website to present the Museum Building of Trinity College Dublin.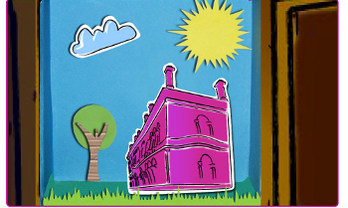 This is the final project of my Master in Interactive Digital Media at Trinity College Dublin. It is one of the most fun projects I worked on. Our mission was to present the Museum Building in an interactive way. This building is one of the oldest buildings on Trinity College Dublin campus reknowned for its architecture and for its geology museum.
We were 6 teams working on this project and each team aimed at presenting a unique aspect of the building. In my team we were one designer and two engineers (including me) and we chose to present the geological aspect of the building. After doing research about the building, we decided to take a playful approach and designed our interface for a young audience. I worked on the interactions, imagining how to deliver information in an engaging and fun way by projecting real life interactions onto the interface. I coordinated the work between the designer and us the developers and learned how to go from concept to implementation, a highly valuable experience.
Our project was exhibited at the Science Gallery of Dublin on September 5th, 2009. Read a full description in the academic paper.
Photo of the Museum Building