From
June 30, 2014
to
May 11, 2015
(10 months)
Skills:
nodejs, angularjs I, technical specifications
Description:
News mobile application from the French newspaper Le Monde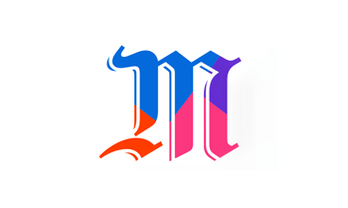 La Matinale du Monde
is a mobile application that delivers news first thing in the morning. It gives the user a list of top news they need to know before starting their day. When the user reads the selection of news they swipe left or right, to either keep the news to read, or to discard it.
My role was to code the back-office where the journalists authored the content of this mobile application. I also designed the publishing workflow that fed the mobile application and coded the needed webservices accordingly.
I worked together with the journalists and product managers to implement the technical solution that would suit their needs. I also worked together with mobile developers to come up with a suitable publishing system between the web back-office and the mobile front-end. We worked in a classic scrum agile methodology. I was part of the back-office team that handled other features for the journalists, and I was in charge of this special project.
Swipe on the left: discard.