From
July 1, 2011
to
February 10, 2012
(7 months)
Skills:
css, html 5, JavaScript, drupal 7
Description:
Website to cover the news of international politics affairs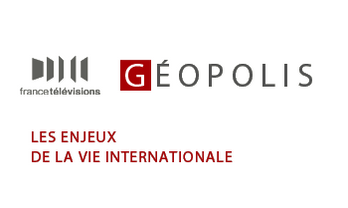 Geopolis is a website about international politics affairs. Started in summer 2011, it was created along with the live news website https://www.francetvinfo.fr and the cultural website https://www.france.tv/culturebox to renew and widen the range of informational websites published by the French TV broadcaster France Télévisions.
In contrast with many news websites, Geopolis was designed to be a quiet place to read and learn about what's going on in the world without necessarily focusing on the hottest news, but rather with a focus on the bigger picture of geopolitics.
Always as part of the "Special projects team" at France Télévisions I developed the website with Drupal 7, JavaScript, css, in a scrum team of 8.
Homepage